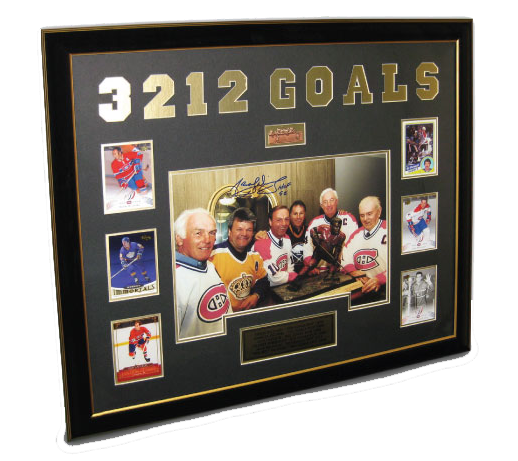 3212 Goals
Framed 23"x27"
Signed 14"x10" Photo

This is a group picture of Henri Richard, Marcel Dionne (signed), Guy Lafleur, Gilbert Perreault, Jean Beliveau and "Rocket Richard". These Hall Of Fame Greats combined goals come to 3212.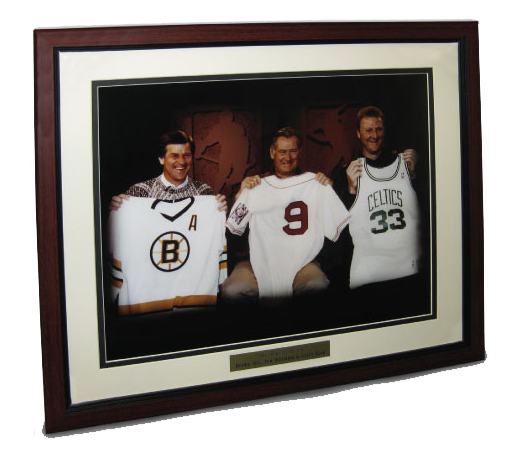 The Boys of Boston
Framed at 23"x27"
16"x20" Photo

This is a group shot of Boston's Best. Bobby Orr, Ted Williams and Larry Bird.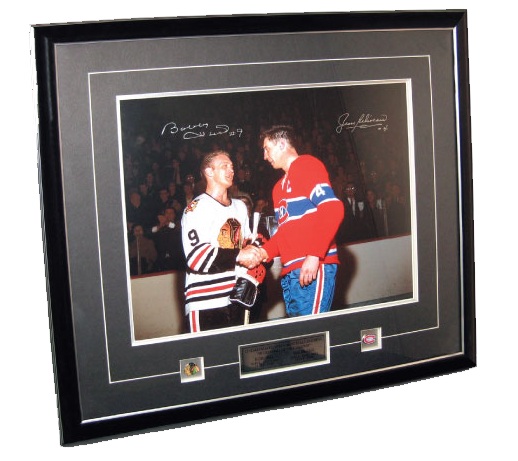 Chicago vs Montreal
Framed at 30"x27"
Signed 16"x20" Photo

This is a signed piece by "Hockey Hall Of Fame Legends" Bobby Hull and Jean Beliveau.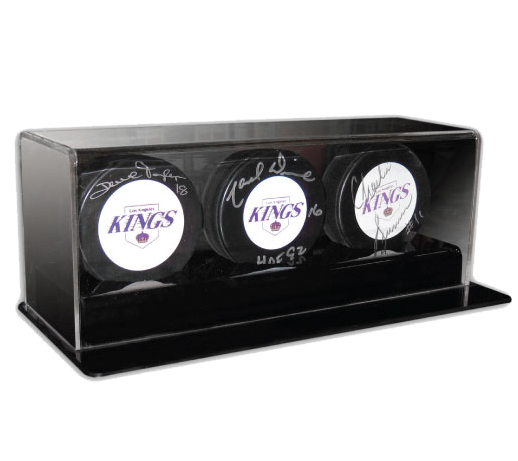 Acrylic Puck Case
4.5" x 5"x 11.5"

This case contains three Pucks with the LA Kings logo. Each puck is signed by one member from the Triple Crown Line. #18 Dave Taylor, # 16 Marcel Dionne, #11 Charlie Simmer.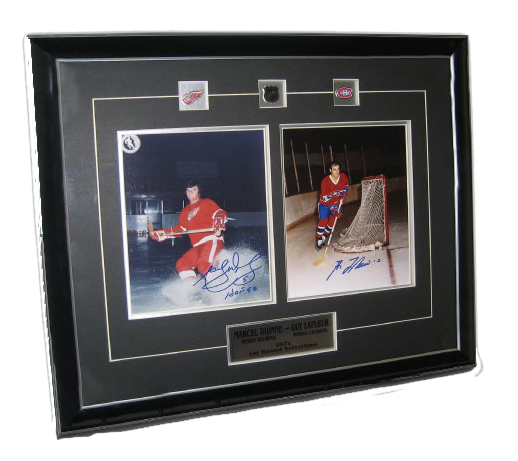 1st Round Selection - 1971
Framed at 21"x18"
Signed 8"x10" Photos

This is a signed piece by #5 Marcel Dionne from the Detroit Red Wings and #10 Guy LaFleur from the Montreal Canadians. Shown in these images are both Marcel and Guy as the first rounds selections in the 1971 season.